WHAT'S FOAM FRENZY?
Get ready to be immersed in a whirlwind of frothy fun like never before!
A foam party is the ultimate celebration where thrilling beats meet an ocean of nontoxic and biodegradable bubbles, creating an electrifying atmosphere that'll leave you breathless.
Join us and make memories that'll leave you talking about the foam-tastic time you had for years to come. Don't miss out on the foam phenomenon! Book your foam party experience today!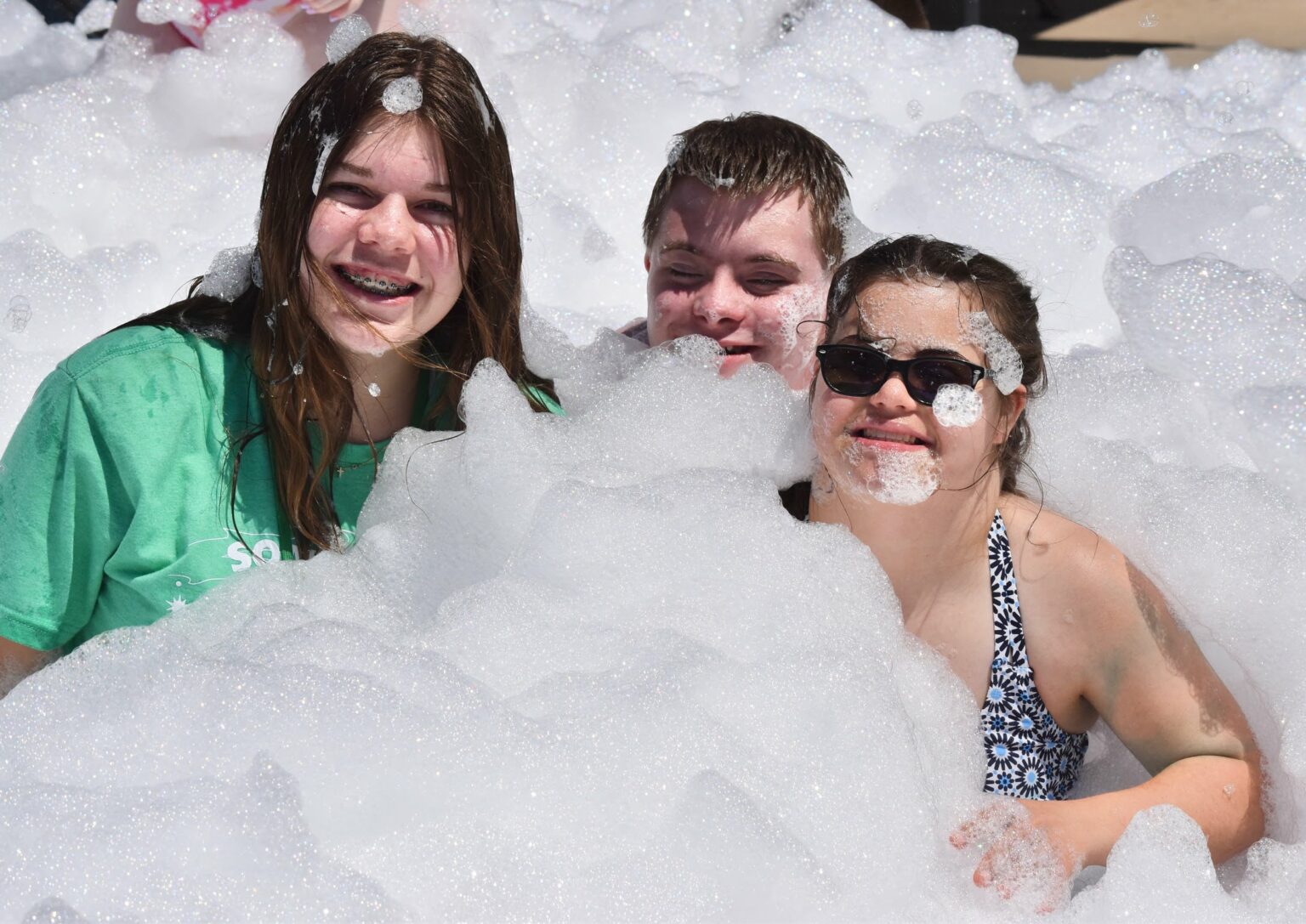 Foam Frenzy is for you!
Foam parties are the ultimate crowd-pleaser, and they're not just for one group—they're for everyone! Whether you're planning a family-friendly gathering, a memorable school event, or an unforgettable party, foam parties have something unique and exciting to offer.
For Families – Gather loved ones and get ready for laughter and bonding!
For Parties – Add a dash of thrill to your celebration!
For Schools – Make your school event, prom, or end-of-year celebration a time to remember!
For Any Occasion – Foam Frenzy is for all ages! Whether you're planning a corporate team-building event, a neighborhood block party, or a community festival, foam parties can be tailored to suit your unique needs.
How does this all work?
At Foam Frenzy, we believe that creating unforgettable memories should be hassle-free, and that's why we bring the party directly to you! Whether it's your backyard, a school event, or a special celebration, our team is here to set up the ultimate foam party experience—all we need is access to electricity and a hose hookup. Our crew handles every detail and step in the setup process. We also provide the music!
Ready to dive into the Foam Frenzy experience? Contact us today, and let's bring the foam party of your dreams to your doorstep!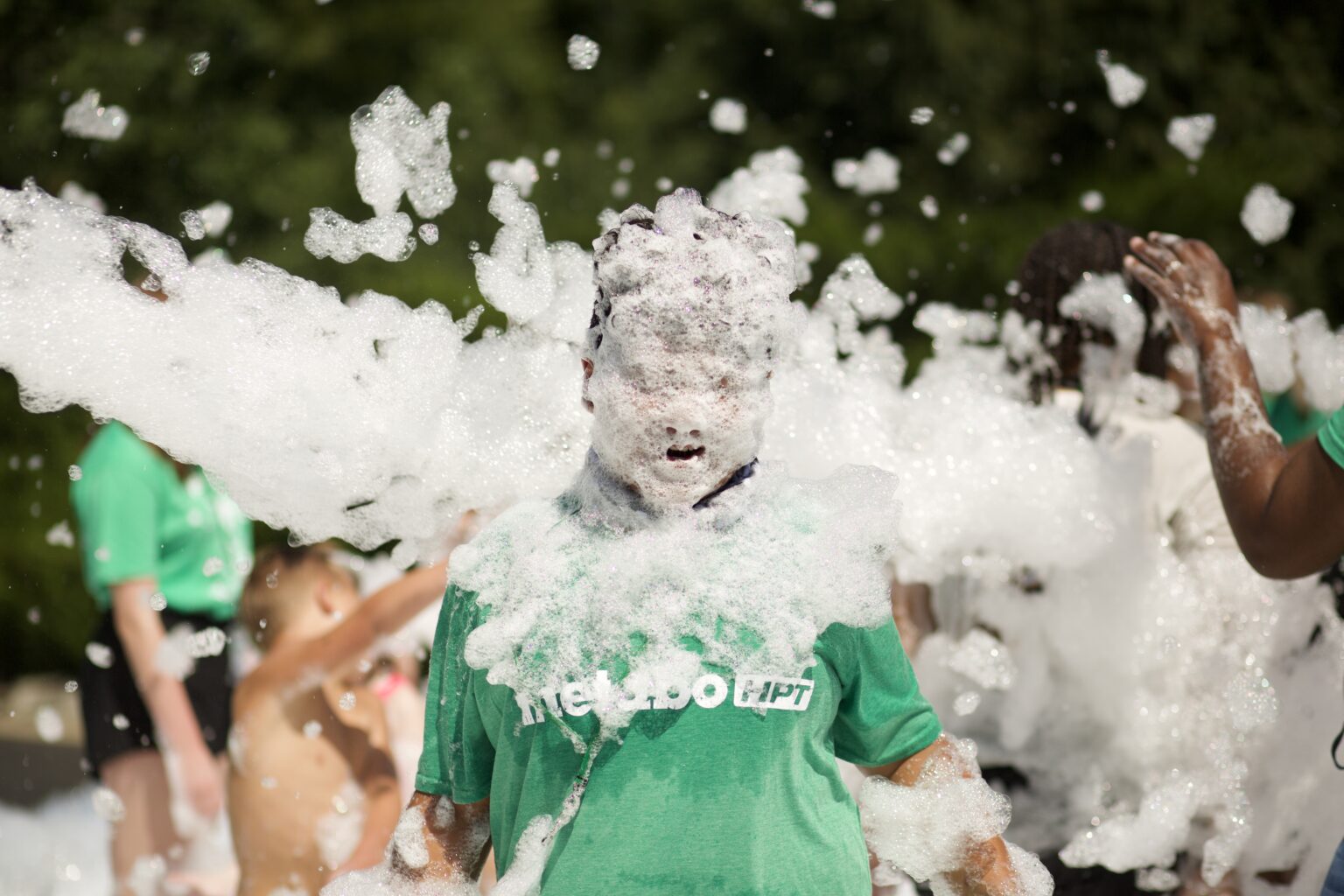 Pricing
At Foam Frenzy, we're committed to making your foam party dreams come true with pricing that's as clear as our bubbly foam. Here's the scoop:
1-Hour Party $299 suggested donation

1.5 Hour Party $375 suggested donation

2 Hours $450 suggested donation

Each Additional Half Hour $75
Transform your party or event into a glowing spectacle of foam-filled wonder. Here's the pricing for a Glow in the Dark Foam Party:
1-Hour Party $375 suggested donation

1.5 Hour Party $450 suggested donation

2 Hours $500 suggested donation

Each Additional Half Hour $125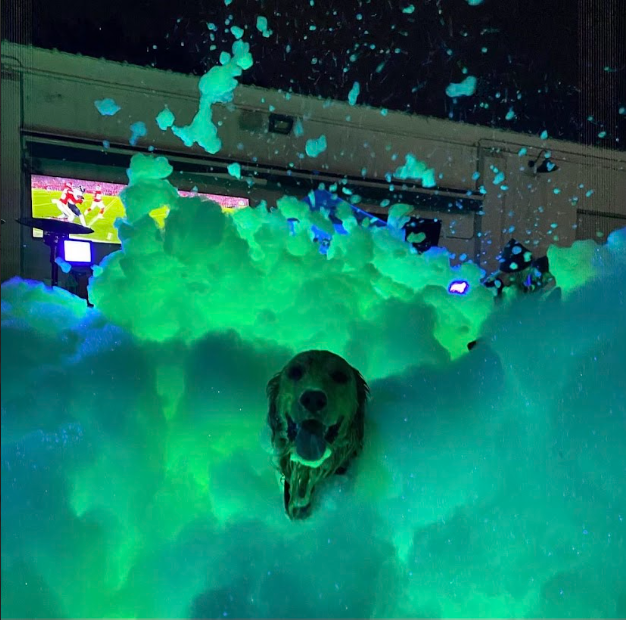 And here's the exciting part: if you're within 35 miles of our SOAR offices, these rates are all you need to worry about. No surprises, just foam-tastic fun. But what if you're farther away? We've got you covered there too. For every 20 miles over the initial 35-mile radius, there's a small $30 fee to ensure we can still bring the foam party to your doorstep, wherever you are.
Plus, we know how important school events and PTA programs are, and we're here to support them. If you're planning an educational event that could use a splash of foam-filled excitement, reach out to us. We offer special pricing exclusively for schools, making sure students can have a blast without blowing the budget.
So, whether you're close by or a bit farther out, Foam Frenzy is here to make your event unforgettable. Contact us today to book your foam adventure, and let's create memories that'll last a lifetime!